Susan Beattie, Author
Susan was inspired not only to write about Luke's story, but has made her mission in educating the community about rescue animals. She is a former teacher in Palm Beach County and has been approved by the School District of Palm Beach County "Safe Schools Program" and the Red Rover Readers Program's Books with Humane Education Themes. She is a member of SCBWI (Society of Children's Book Writers and Illustrators) and is registered with the Writer's Guild of America.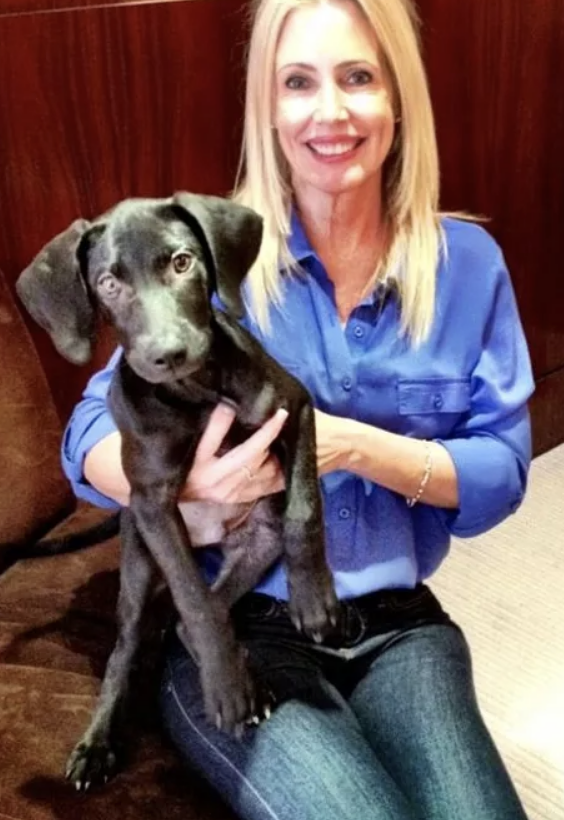 Thank you so much for coming out to Manatee Elementary. Your presentation blew the students away. They loved hearing about Luke and meeting him too. It was great how you shared your experience about 'how' you became a writer and what inspired you. I know for sure you've inspired many of the students here.
-Amy Evans
Manatee Elementary
"Soon after my son Greg opened a new jewelry store, he adopted a little black puppy named Luke. He took the pup to work and Luke became the door greeter. When I helped in the store, I found myself telling Luke's story over and over to customers. Eventually I printed a small card titled Luke's Story to tell about the puppy's abandonment, rescue, adoption, and the importance of supporting animal rescue organizations.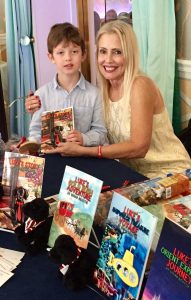 I observed Luke in the store and took lots of pictures. He had a funny personality and was mischievous. I watched children's excitement when they met Luke at the door of the jewelry store and the smiles he got from people of all ages.
I decided to write a children's book called Luke's Story. I then co-produced The Making of Luke's Story, a documentary for young people which shares the book development process. The film shows the author, illustrator, and graphic designer at work during the different stages of making the book.
Soon I found myself in schools with Luke, sharing his story and the documentary with hundreds of children. One day a student asked if I was writing another book about Luke. This made me think about: the faces of schoolchildren when Luke walks out during our presentations; the customers who bring heirloom jewelry into the store with links to history around the world; my travel experiences here and abroad; raising my children with pets;
my own childhood as a Florida native surrounded by horses, dogs, cats, birds, a monkey, a pig, a goat, and a raccoon; my concern about domestic and wildlife animals and our ecosystem; my years as a classroom teacher in Palm Beach County schools; and all the letters and comments I get from children, parents, teachers, and principals about Luke's Story and the presentations Luke and I give. I knew there was a lot more I could teach children using the vehicle of storytelling and the human-animal bond.
So I wrote more stories about Luke. All of the books in the series combine non-fiction with fiction to provide both education and entertainment. Each book in the series teaches many things, most importantly compassion for the people and animals who live in our fragile and fascinating world."
​
Susan Beattie
Educating the Heart and the Mind