Luke is a curious and imaginative rescue dog. After surviving abandonment and illness, he now wears his signature red tie and a "magical labradorite gemstone collar" to greet customers in the store owned by Greg, the young jeweler who adopted him. Luke observes the customers who purchase gemstones or drop off heirloom jewelry for repairs. Luke and Greg attend special events in their seaside town and take walks along the beautiful Lake Trail. On their days off, they go on fishing trips, visit state parks, or observe animals in wildlife sanctuaries.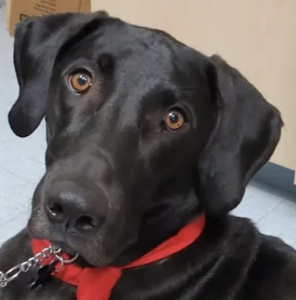 ​
In each book, Luke's daily experiences result in nighttime dream sequences. In these dreams, Luke travels with Greg to other countries and time periods where the people and animals of his daily life reappear. Throughout the series, Luke and Greg visit various habitats in North America, South America, Africa, Australia, Asia, Europe, and the Polar Regions.
Luke learns about the history of jewelry from primitive times when it was made from bits of bone, shells, and gleaming rocks. He learns that gemstones come from Mother Earth. He witnesses the magical connection between humans and animals, and discovers the healing aspect of gemstones throughout history and in many cultures. Luke learns the customs and traditions of indigenous people throughout the world, from the Seminoles of Florida to the Maasai of Kenya, the Kayapo of Brazil, and the Aborigines of Australia.
​
In the dream sequences, Luke and Greg travel through the present and sometimes the past. They travel by stagecoach, plane, train, automobile, ship, submarine, helicopter, airboat, seaplane, magic carpet, spaceship, and hot air balloon. Luke and Greg encounter heroes: people young and old who protect wildlife and habitats. Luke and Greg also meet villains: the hunters, poachers, traffickers, and habitat destroyers who are driving some animals into extinction. In some dream sequences, Luke and Greg meet whimsical characters including a wizard, a genie, aliens, and fairies. They meet famous historical characters such as early American settlers, world explorers, inventors, authors, and artists.
​
Readers of LUKE'S ADVENTURE SERIES learn history, geography, earth science, and foreign languages. They learn compassion for the people and animals who live in our fragile and fascinating world. Through the human-animal bond of a young jeweler and the dog he adopted, readers are propelled down a path of adventure, acquiring knowledge as precious as the gemstones for which many characters and rescued animals are named.